TASI INdustrial Liquid Flow Newsletter Q3 2023
Discover the Uses of Flow Meters on the Farm
TASI Industrial Liquid Flow is delighted to share how our cutting-edge flow meters and sensors are playing a vital role in agriculture this fall, from optimizing fuel consumption in farming equipment to fruit and vegetable processing, to precision measurement for hydraulic fluids in tractors and even an innovative use for beet pulp.
______________________________________________________________________________________________________________________________________
Newsletter Q3 2019

Turbine Flow meters ensure fire boats correctly dispense foam to extinguish fires
Fire boats used by a city municipality use a pumping system to dispense foam as a fire retardant in extinguishing fires. AW-Lake Turbine Flow Meters ensure the correct amount of foam flows through the pumps so operators can maintain a 3% to 5% by volume of foam to water ratio.
An AW-Lake top-mounted electronics with RT-30 Local Flow Transmitter with Display accepts pulses per gallon from the Turbine Flow Meters and provides a 4-20ma output signal to the fire boat PLC to control the flow of foam…
Download the Application Story Here
---


TRICOR PRO Plus Coriolis Mass Flow Meters Now 3-A Certified for Food and Beverage Processing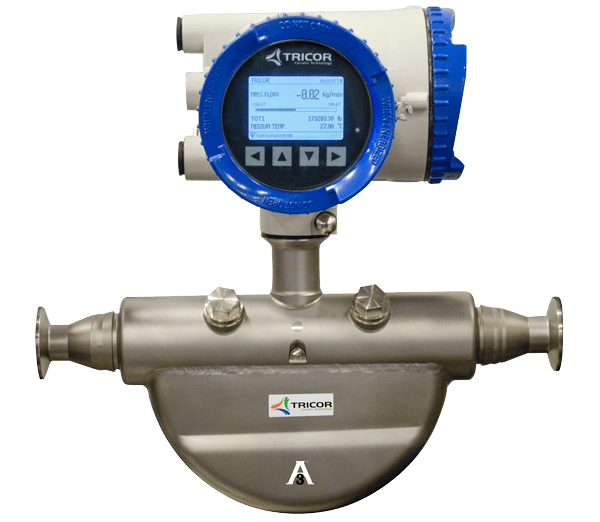 AW-Lake received 3-A Sanitary Certifications for its TRICOR PRO Plus Coriolis Mass Flow Meters. The
3-A certification serves as proof that these flow meters meet sanitary standards to serve in food and beverage processing applications
In addition to offering the smallest installation length on the market, the PRO Plus Series features a self-draining, hygienic design to provide high performance under harsh and sanitary process conditions. Units are capable of multivariable measurement including flow, density and temperature and provide fast updates for process control in the food & beverage industry…
Read More
---
FlowLabPro – Automatic Low Flow Meter Calibration Stand
The Litre Meter temperature-controlled volumetric low-flow calibration rig FlowLabPro delivers automatic calibration of flow meters and instrumentation within a flow range of 0.0006 to 200 l/hr to an accuracy of ±0.2% and a repeatability of ±0.05%.
Accuracy is much greater, and uncertainty is much lower than was previously achievable using volumetric calibration.
All the associated tanks, pumps, ultrasonic sensors, pressure gauges and temperature probes are housed in a compact and maneuverable temperature-controlled cabinet.
FlowLabPro for low flow determination on a range of fluids
Now commercially available from Litre Meter, the new volumetric low-flow calibration rig can measure any fluid type within reason and features a reverse flow testing facility…
Read the Full Story
---
Gas Block Systems for Red-y Smart Series 
Vögtlin's modular gas collection systems enable the easy integration of several digital flow meters and flow controllers of the red-y smart series into one combined system. Blocks with or without non-return valves are available.We recently created a dedicated webpage for our modular gas block systems…
More Information
---


Wireless Pipeline Monitoring Makes Good Business Sense
Why Wireless?
Today's business, safety and environmental climates require pipeline flow measurement to be be reliable and accurate. But some environments pose challenges for pipeline flow measurements. Wireless remote pipeline monitoring offers a flexible, scalable and cost-effective solution to provide real-time flow measurement to all levels and locations of the enterprise…
Read the Full Word Pipelines Article
---


AW-Lake in Print
Recent Published Articles Featuring AW-Lake
AW-Lake keeps the industry informed about the latest technologies and uses of flow meters by publishing stories in leading industry publications. Below are five articles for free download to add to your reference library.
Flow Transmitters Enable Remote Monitoring of Flow Meters by Chris Husson, Senior Design Engineer, AW-Lake Company. Published in Fluid Power Journal, August 2019.
Learn about the evolution of the flow meter technology from its original use as local displays to recent introduction of battery-powered Monitor and Program Flow Meters that offer Bluetooth capabilities to monitor and make flow adjustments with a smart device. Many wireless sensing technologies now use flow meters to extract data on critical parameters to provide real-time flow monitoring on the go.
How Flow Meters Help Systems Achieve Optimal Performance by Chris Husson, Senior Design Engineer, AW-Lake Company. Published in Pumps & Systems, August 2019.
Flow measurements help pump operators recognize and correct adverse operating conditions such as cavitation and safety issues. This article discusses how flow meters are used in closed-loop systems to provide diagnostics information into pump operations, detect pump cavitation and monitor general system operation and health of remotely-located pump systems.
Building a Better Liquid-Dosing System Chemical Engineering, October 2019
In this round-up article, Mark Iverson, AW-Lake General Manager, discusses how the company's smart batch controllers, such as the MX 9000, can "learn" a process in order to get the most accurate volume possible in a liquid dosing application.
The Importance of Ration Control for Automotive Coatings by David Hamilton, Business Development Manager, AW-Lake Company. Published in Instrumentation Monthly, October 2019
AW-Lake discusses how its flow meters ensure accurate automotive coating and paint measurement.
Accurate Dispensing of High Viscosity PVC Sealants in Automotive Production Lines Instrumentation Monthly, October 2019
This application story discusses how a Helical Gear Positive Displacement Meter from AW Lake is used on an automobile production line to ensure precise measurement and dosing of sealants during paint finishing operations.
---
Previous NEWSLETTERS